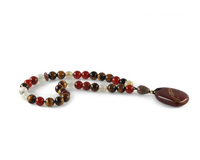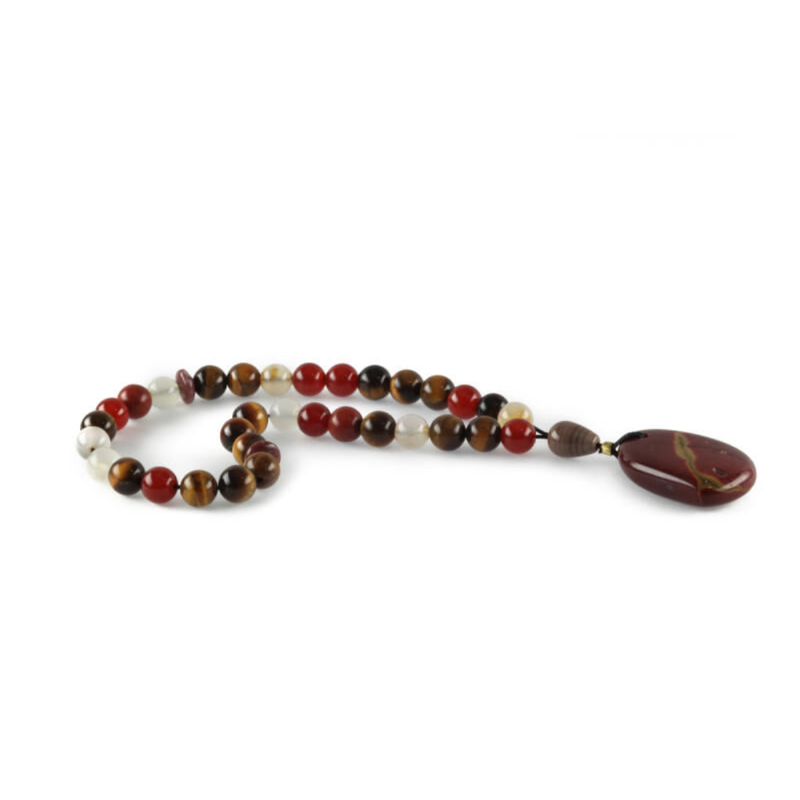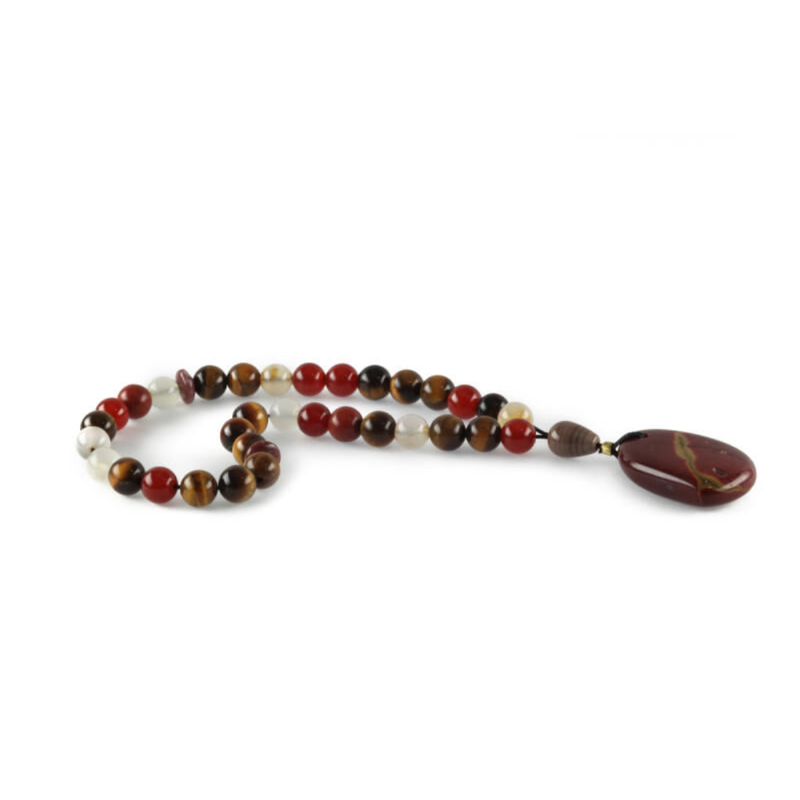 Masbaha Tiger Eye Cornelian Red Jasper Sil
Mazlo
Masbaha Tiger Eye Cornelian Red Jasper Sil
Coming Soon!
Be notified when available.
Product Information
Description
This unique masbaha is composed of :
- 33 round-shaped cornelian, tiger's eye, red jasper beads
- 2 mookaite separation beads
- a jasper minaret
- a mookaite sherabeh Wether it is used as prayer beads or as a pastime, the masbaha is the expression of an
antique tradition coming back to the dawn of time. Since IXth Century, its use spread through
the whole Eastern Civilisation.
The masbaha is a paradox, a « sacred » pastime. As an everyday life object, it is neither a
jewel, an ornament, nor an accessory, but a play and talismanic object.
Each Mazlo masbaha is unique and carefully handmade in our Parisian studio. It can be used
on a daily manner but their uniqueness makes them a gift of choice for lovers of exceptional
objects and collectors.
Delivery and returns
Free next day delivery across Qatar
For any concerns, please contact our customer care on:
[email protected] or +971501893270
Find out more about our RETURNS
Product code:
023213676761