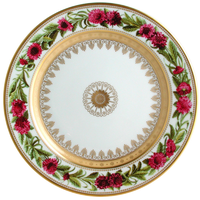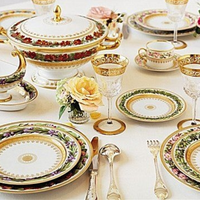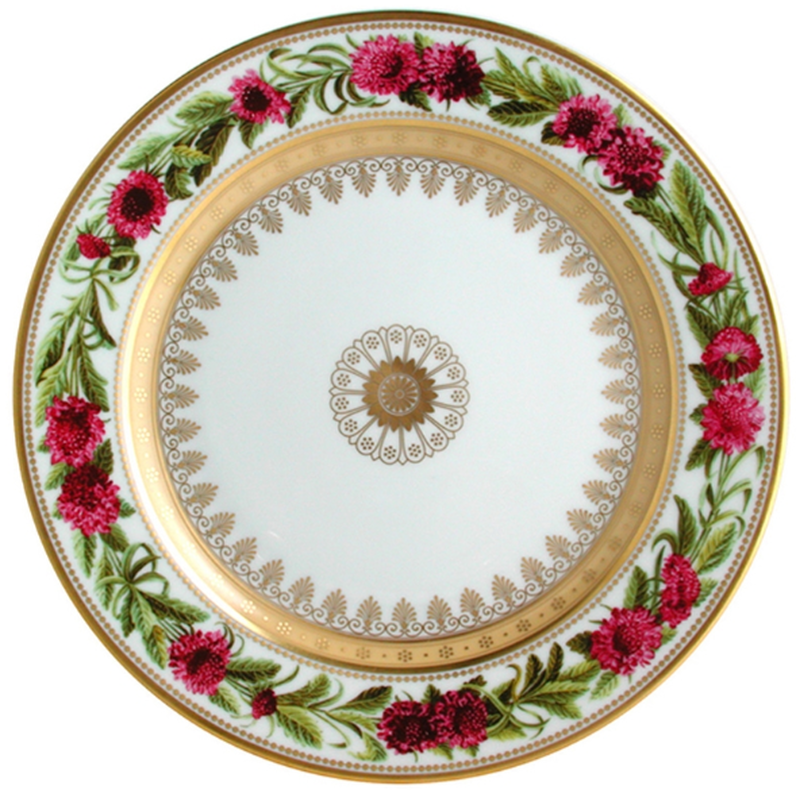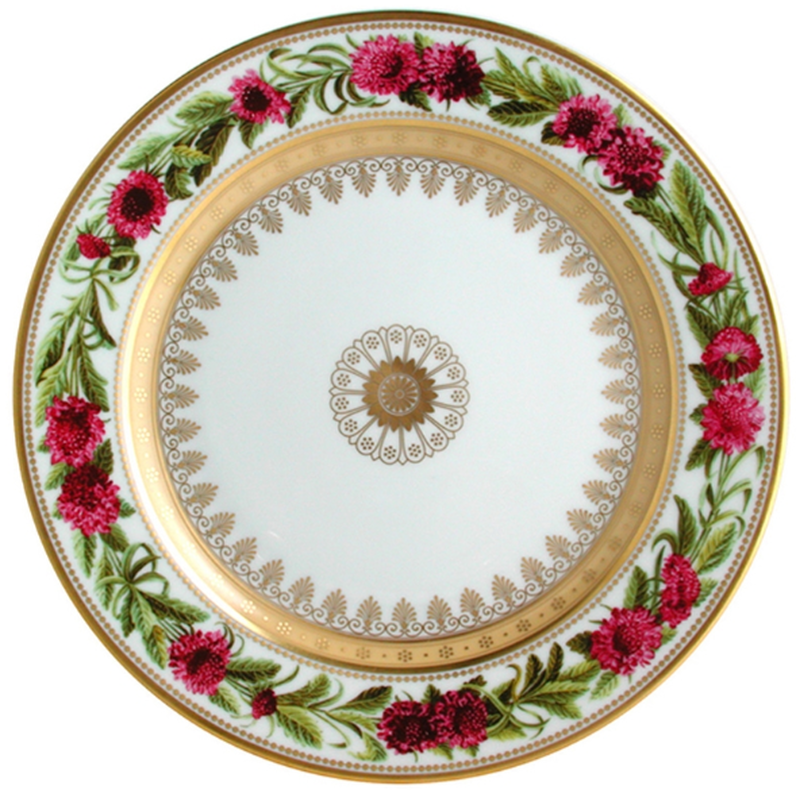 Botanique Salad Plate Scabiosa
.
Bernardaud
Botanique Salad Plate Scabiosa
Coming Soon!
Be notified when available.
Product Information
Description
On May 5, 1829 a man calling himself Mr. Schaumbourg ordered from the Royal Sèvres Manufactory a porcelain set ornate with floral wreaths. Guillaume II of Hesse, the German prince secretly bought himself a service for 60 persons. The original set was the largest set ever made by the Royal Manufactory. Sèvres was world-renowned for the talent of its painters as well as the craftsmanship behind its delicate porcelain. The last pieces of the service were delivered in October 1831: the entire service, composed of 566 pieces, required more than two years of dedicated work. Botanique is inspired by the drawings and the work of the painter Pierre-Joseph Redouté. The flowers are rendered with a great deal of realism, exceeding the traditional representation of bouquets in the 18th century, emphasizing the characteristics of each species. The botanical style was at its peak in the early 19th century and reflects the taste of the time for encyclopedic knowledge. The name of each flower is indicated on the back of each plate.
Design Details
Material:
Limoges Porcelain
About the brand
Bernardaud
For more than 150 years, the company bearing the family's name has been synonymous with Limoges porcelain. Over the generations, Bernardaud has grown into a major player on the French luxury and international decorative arts scene. Porcelain has been used for millennia, but it still detains properties and applications whose potential has never been fully explored. In this quest the founders have been fortunate to have been able to build on the legacy of their predecessors and on the two-pronged approach that is the signature of the family house: drawing from the traditions of a heritage craft, we seek to innovate and march to the beat of our own drum. This modus operandi is governed by the values of the family company which permeate the thinking and the entire approach to business. At Bernardaud we are all very proud to contribute the best of ourselves and keep up our ongoing quest for excellence.
Delivery and returns
Free next day delivery across Qatar
For any concerns, please contact our customer care on:
[email protected] or +971501893270
Find out more about our RETURNS
Product code:
001010108653